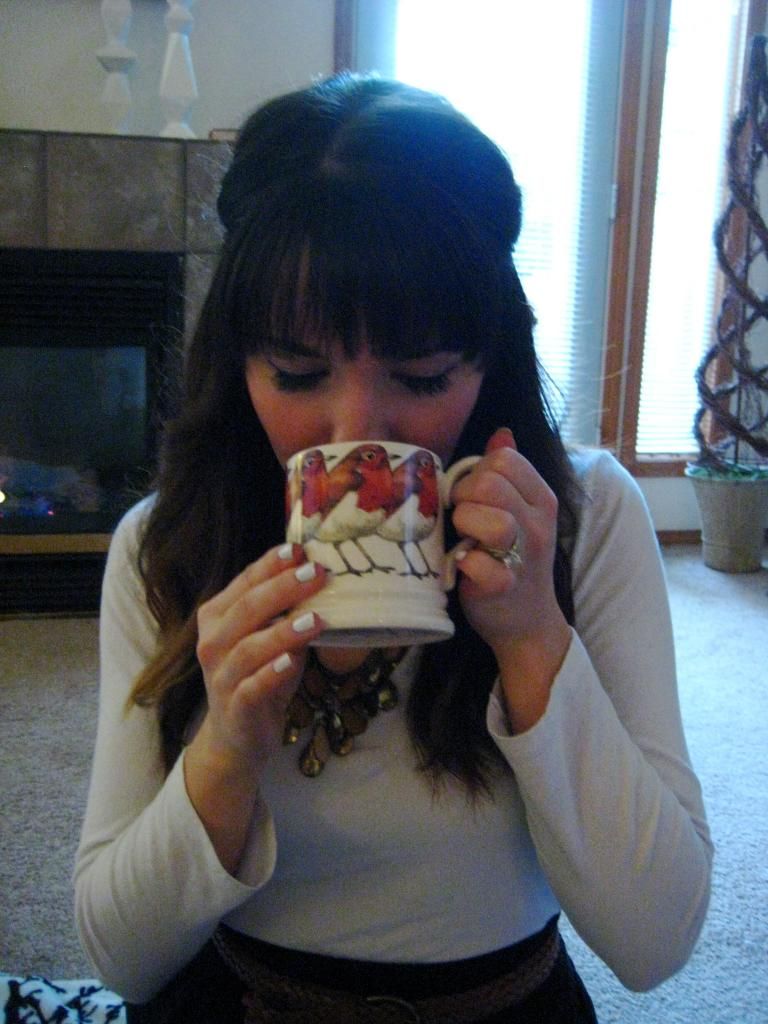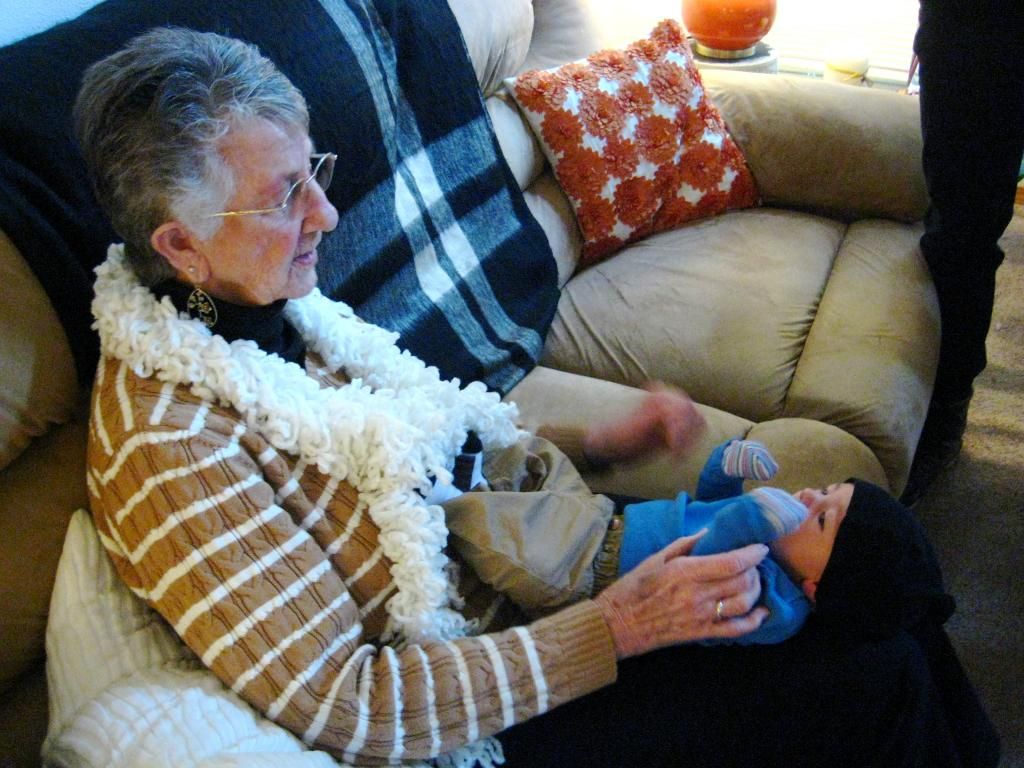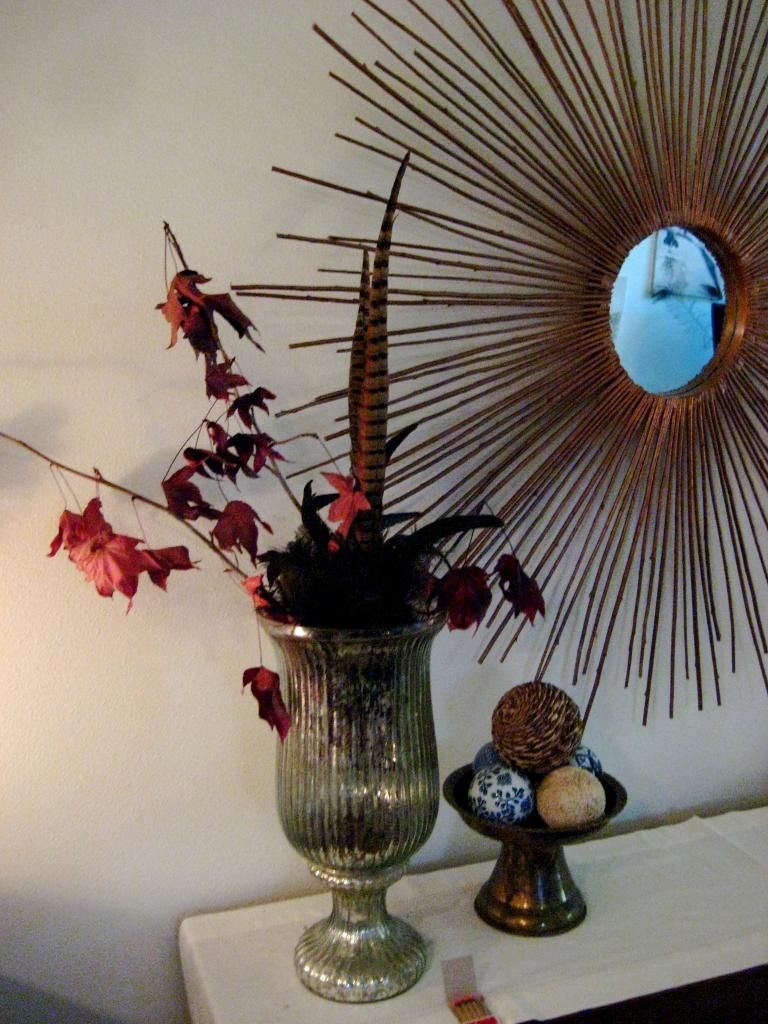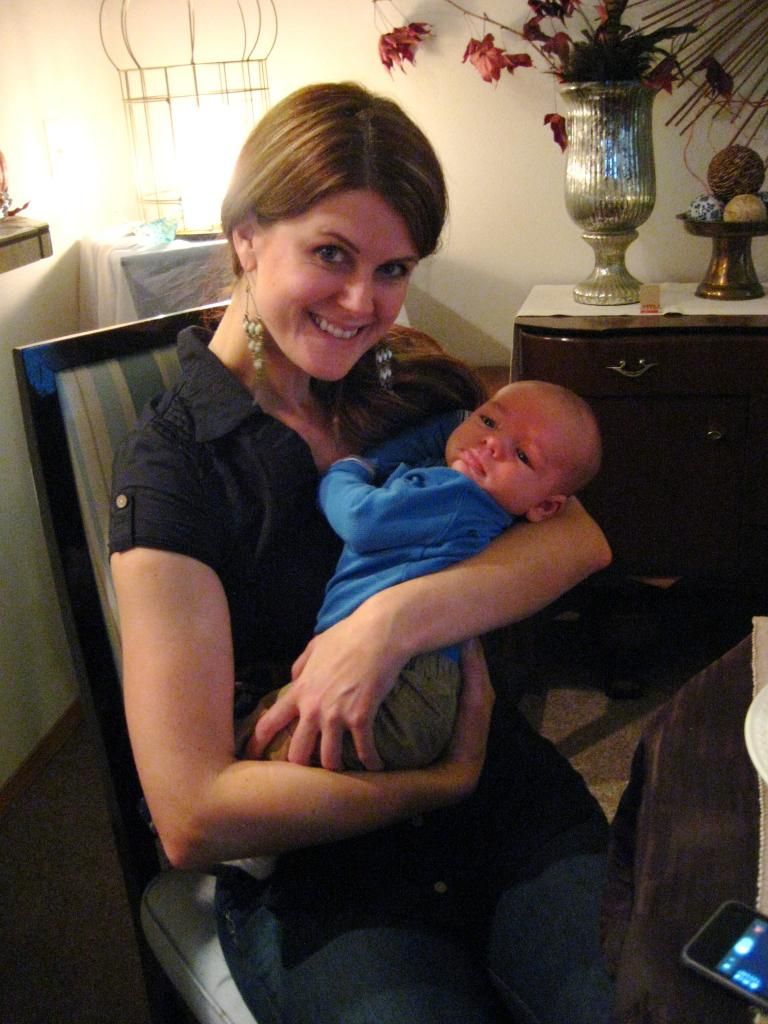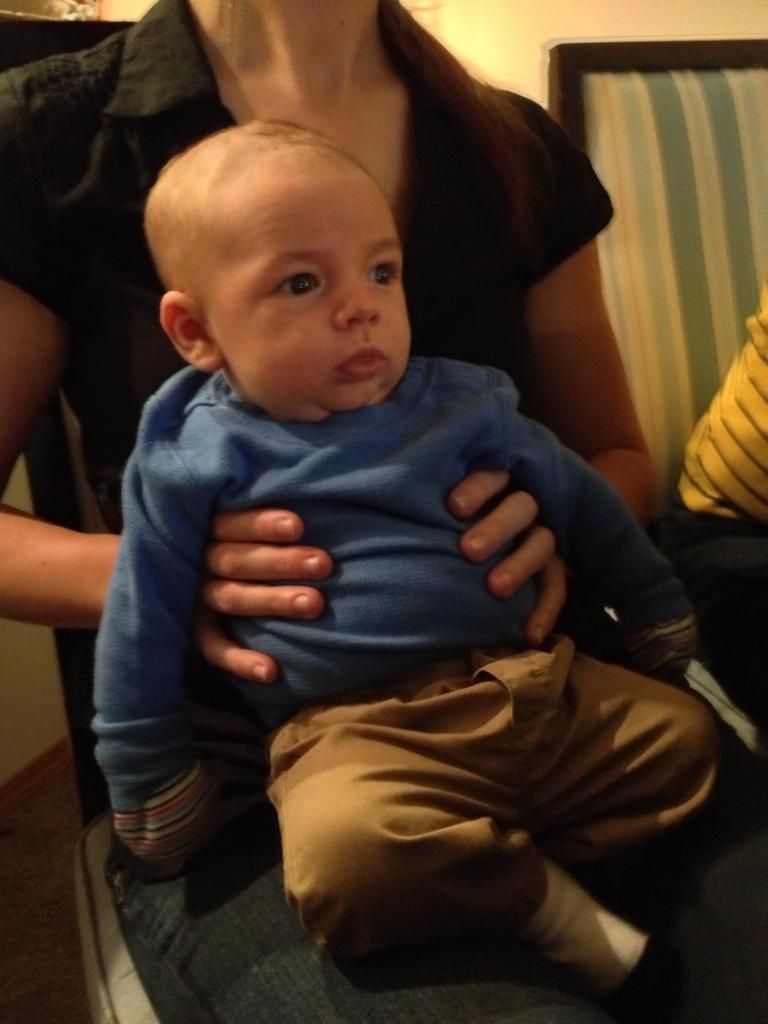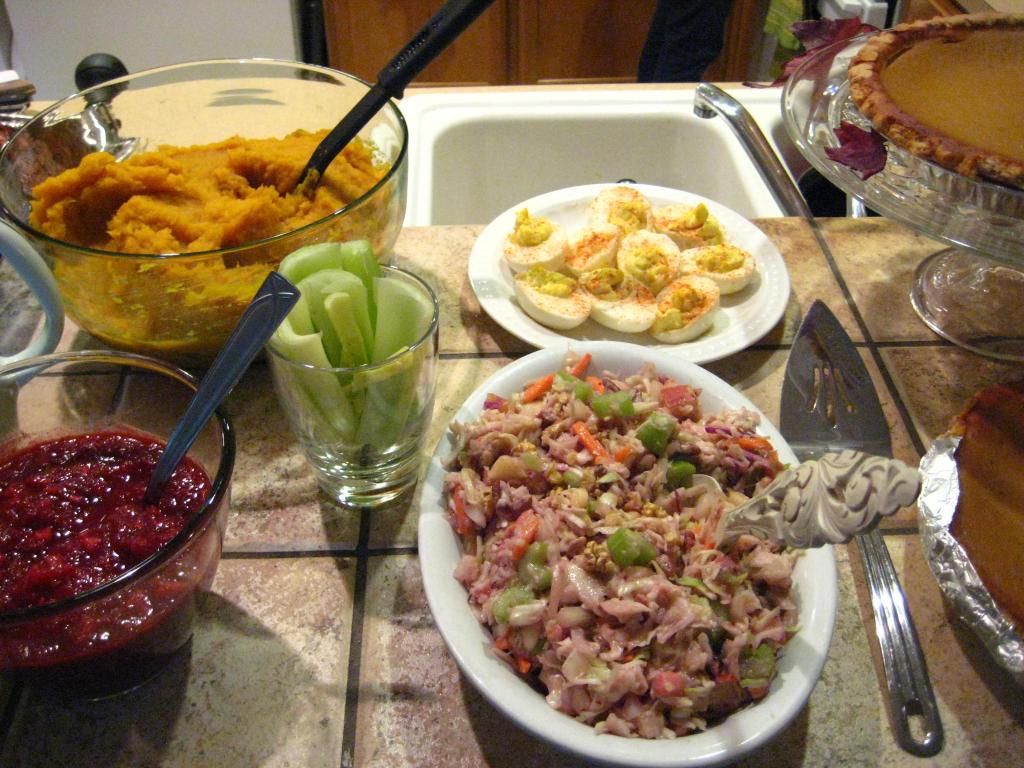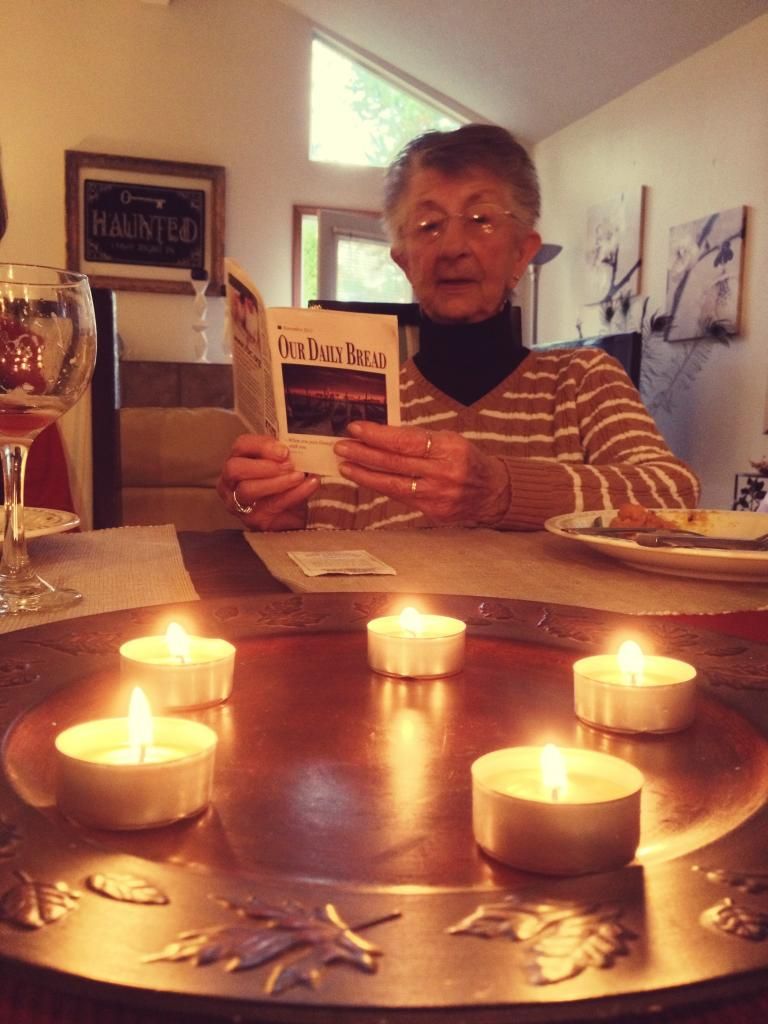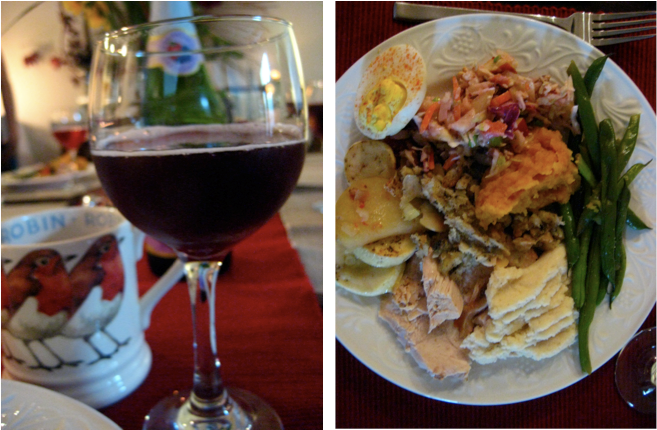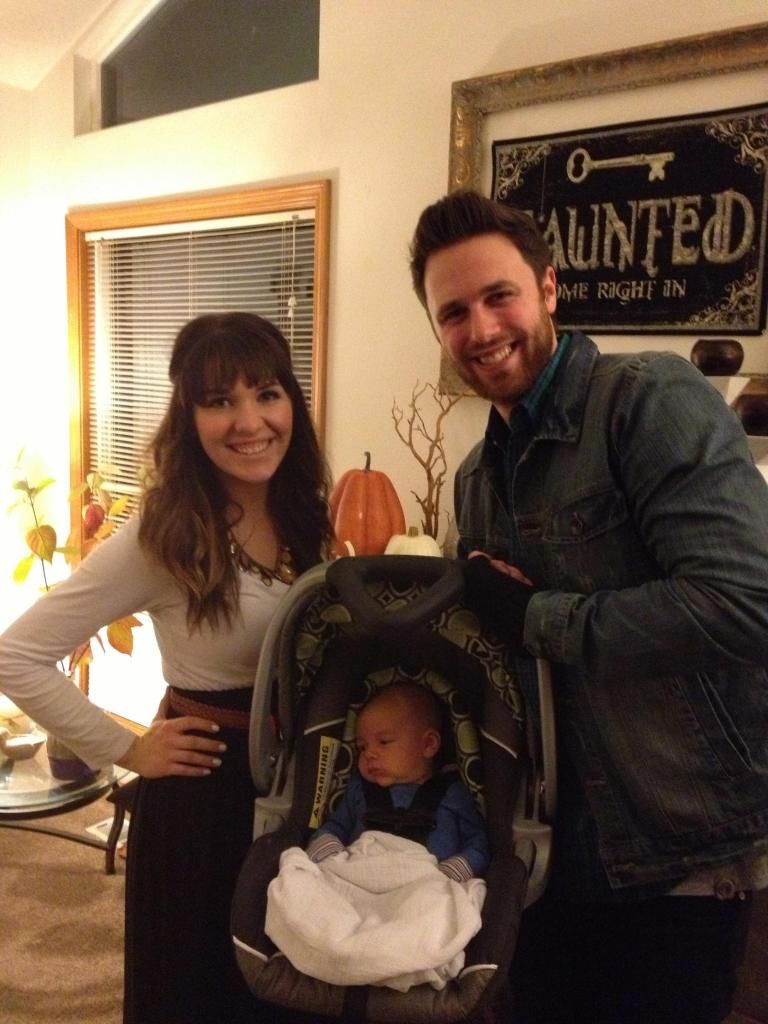 Things to note:
1. I got bangs.
2. My sister in-law has excellent decorating skillz.
3. I have the funniest/godliest/most awesome grandma in-law ever.
4. Meals should always be feast-like, and preferably prepared by others since I hate cooking but loooove feasting.
5. You really do feel better after a "clean" Thanksgiving meal vs. the carb loaded kinds.
6. This is the only family shot we got. On our way out the door. Because baby was losing it.
Normally I hate Thanksgiving (I know, I'm a total Scrooge), but this year was actually really fun.
It was amazing not having to travel with this little peanut baby and made life so much easier and we still got to be with family : )
I hope you all had a wonderful Thanksgiving!