Getting creative with my poses...
I usually take my
CopyCats
pretty literally, but this week I used my inspiration as just that-- inspiration.
Instead of carrying a leopard purse (diaper bagging it these dayz...) I wore leopard on my shoes.
This was the perfect outfit to travel in, the shoes are flat for trekking through airports and the sweater is baggy for nursing on the plane without having to bump my head on the tray table as I dig through said diaper bag for
nursing cover
.
And how convenient that both of our bangs awkwardly separate? Awesomes.
Link up below if you are participating! I will be picking my favorite look to feature over the weekend!
P.S. I'm loving this necklace (and pretty much everything else) from
Sira & Mara
-- chic and affordable!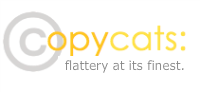 <div align="center"><a href="http://frills4thrills.blogspot.com/p/copy-cats.html" title="FrillsforThrills CopyCats"><img src="http://i55.photobucket.com/albums/g146/sarah_christine122/Picture6-1-2.png" alt="FrillsforThrills CopyCats" style="border:none;" /></a></div>