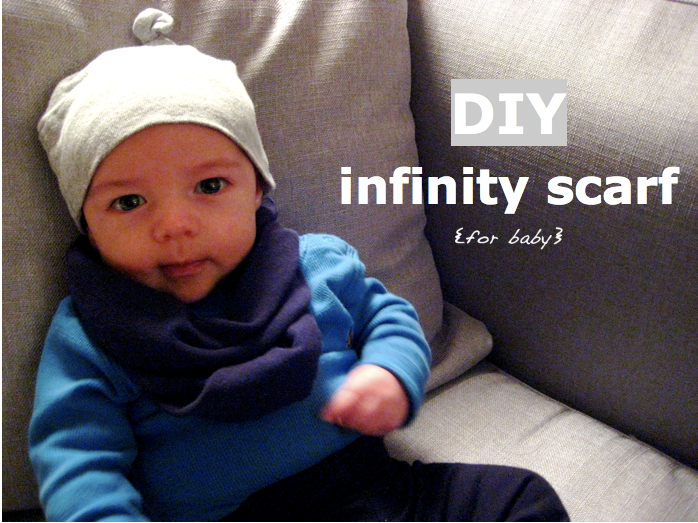 You'll need:
I purchased ten inches of the stretchy cotton fabric but ended up cutting it down for my newborn.
Because he is so tiny I ended up cutting it down to about 6.5"
The fabric actually came in a loop but, as I mentioned above, it was too bulky for my newborn.
But this could've easily been a no-sew project!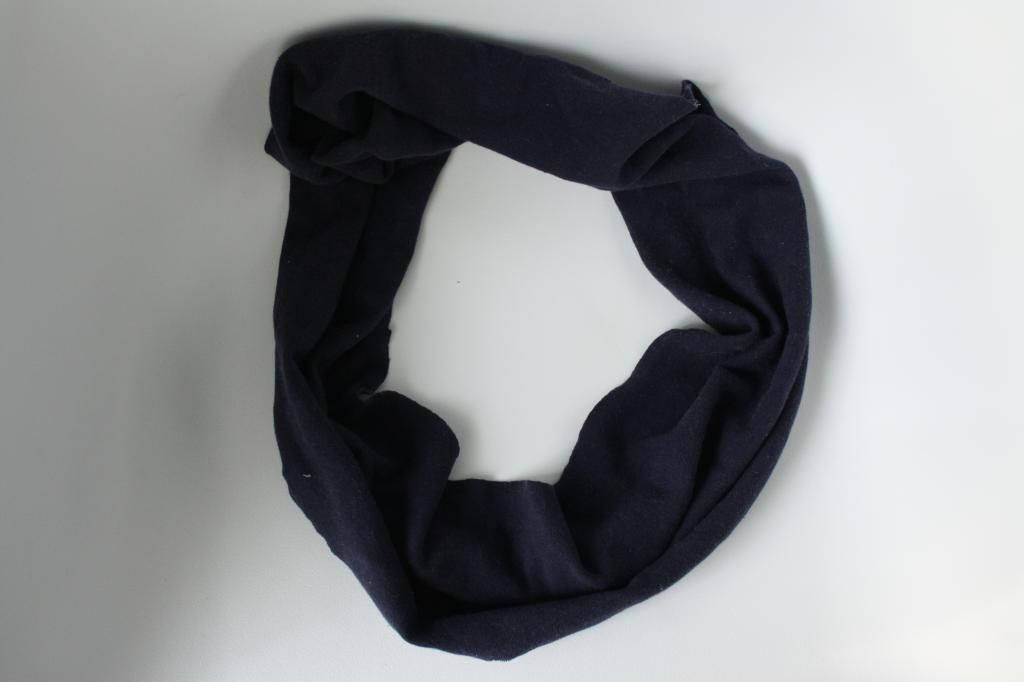 Lay out the fabric so that the edges line up with each other and it all lies flat.
Use your fabric cutting scissors to cut the fabric down to the proper size for your little peanut.
Or you could just purchase the right size to begin with : )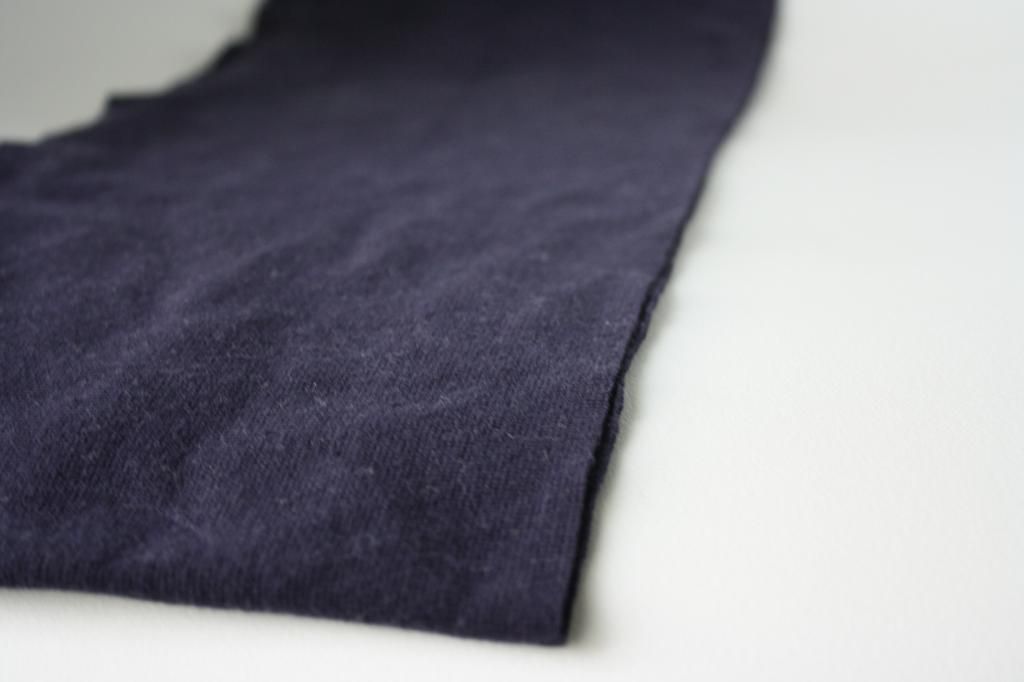 Make sure your hand is steady so that the edges are smooth.
You will not be sewing these edges, but they should still look nice!
(After you wash the fabric, the edges kind of roll over and aren't as noticeable.)
Next, trim the length of the fabric if needed.
I cut mine to about nineteen inches.
I know that's a random number, but 20+ seemed too bulky and I wanted him to be able to grow into it a for a while.
Next, thread your needle.
Turn the fabric inside out and sew the ends together.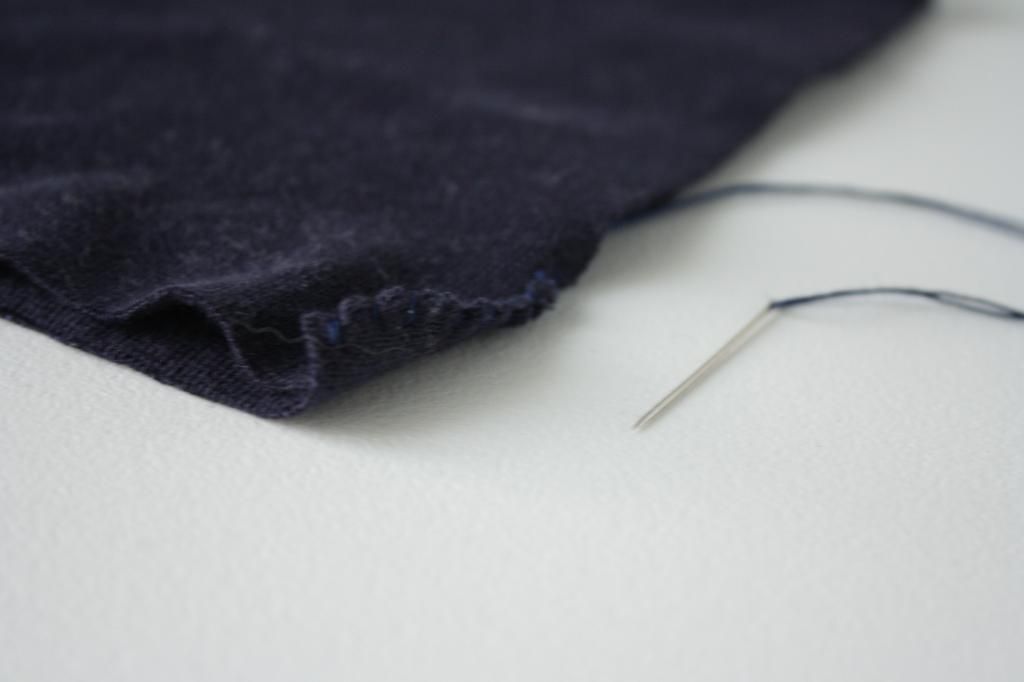 Then admire your decent sewing job.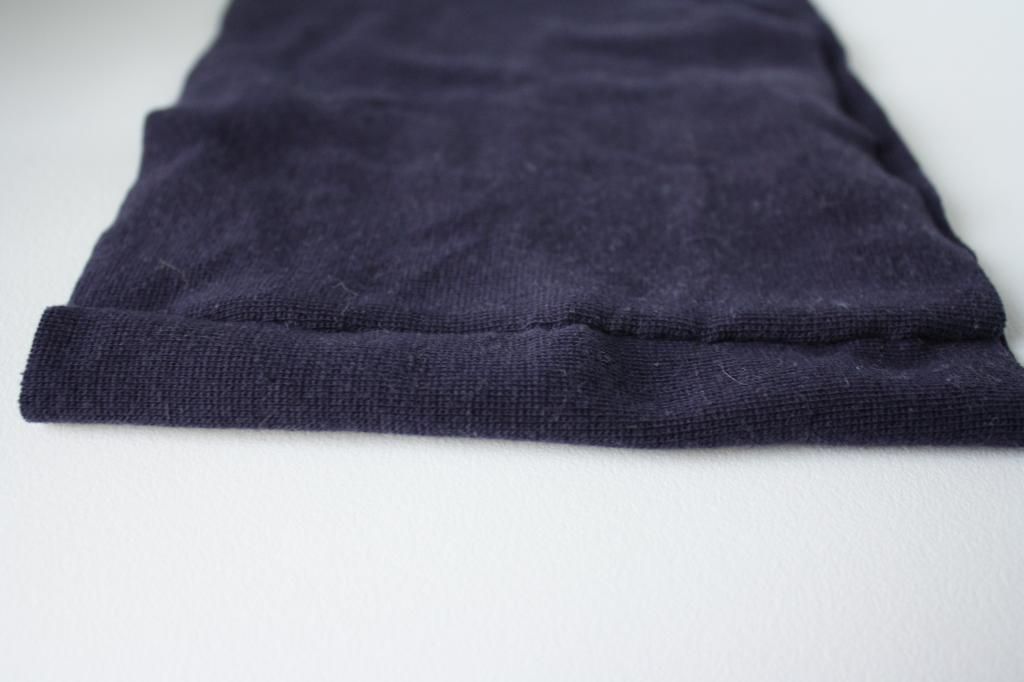 Then admire how cute your baby looks in it!