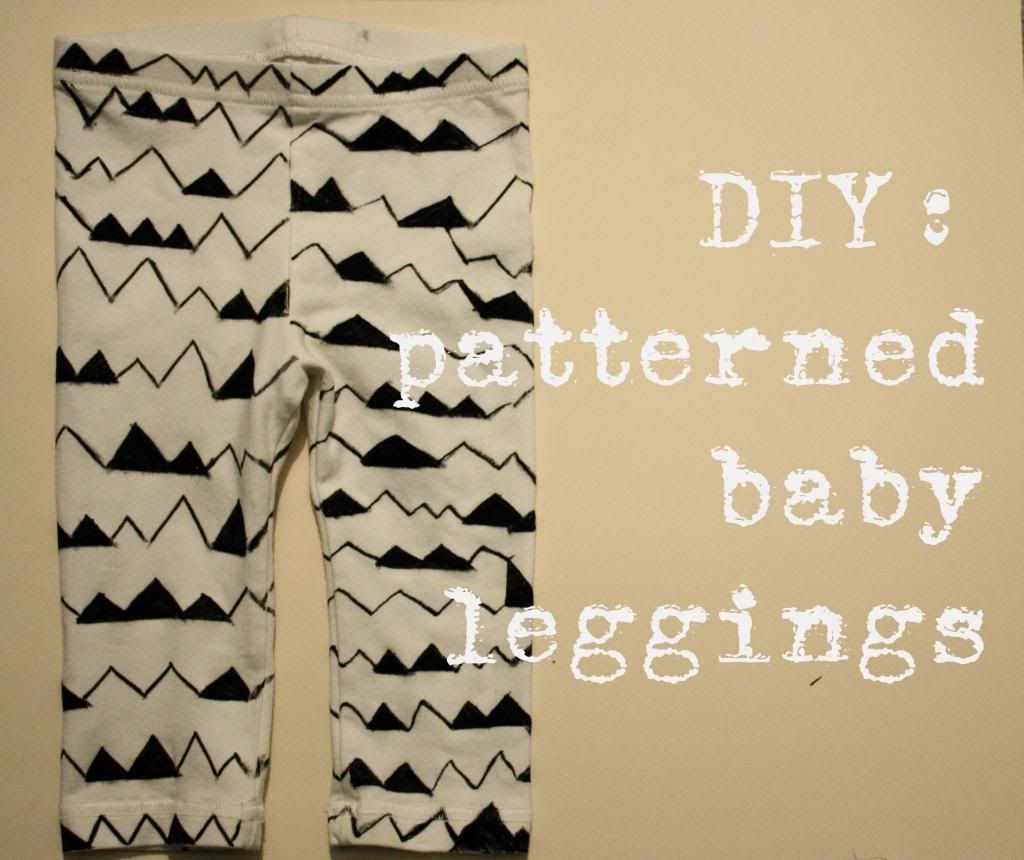 I am so excited about these leggings I made for Greyer a few days ago!
I first saw the inspiration for these on
Cara's
baby boy. His leggings were from Wal-Mart and sold out online : (
She had linked to some similar patterned leggings on etsy, and one of the patterns was so simple that I thought I should try making them myself! If you don't want to make them yourself, you can buy some cute patterned leggings
here
. But the pattern I chose was copied/inspired by these from
Thief and Bandit
:
These leggings are for girls, but who cares? The smallest size they come in are 12 months, which are the perfect fit for Greyer. If you are making these for a boy, I would suggest sizing up a bit so they fit more like a skinny pant rather than tights or something.
Start by stuffing the piece of cardboard down one leg of the pants.
This will keep the marker from bleeding through to the other side of the pants.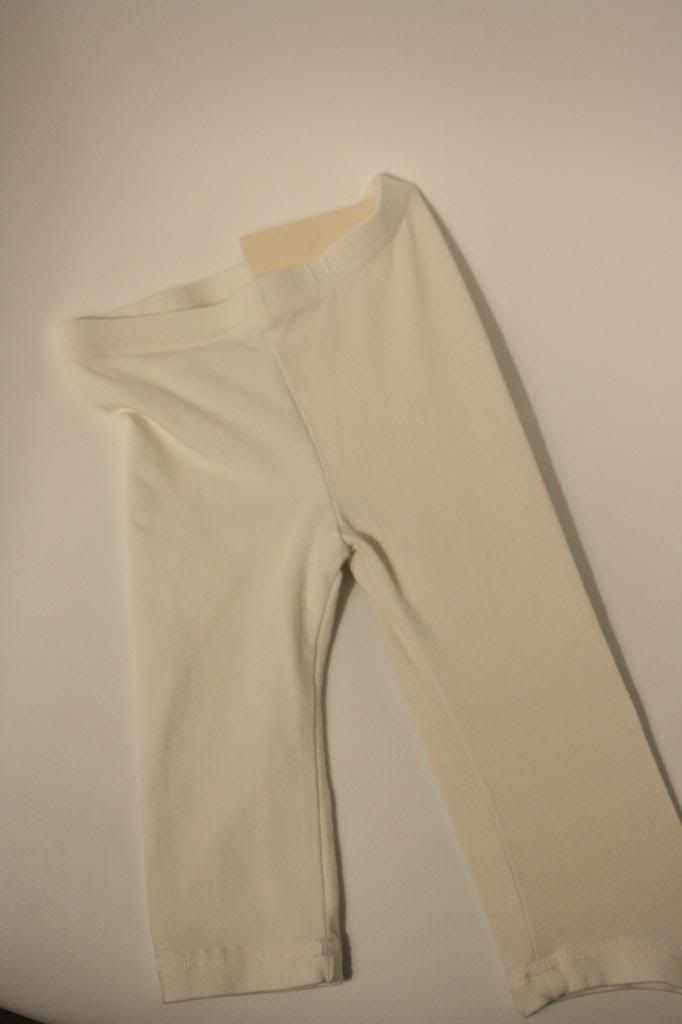 I used a sharpie and practiced drawing my pattern real quick on a scrap piece of cardboard just to make sure I liked/was capable of drawing what I had envisioned: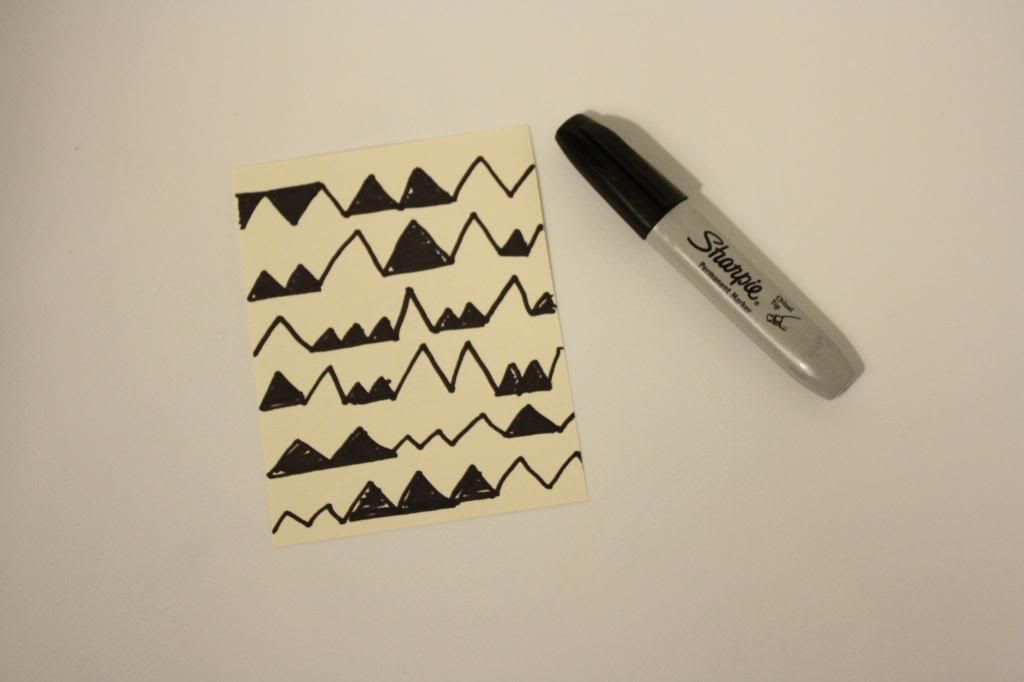 Then it was time to start drawing on the pants:
The lines were looking a little rough, but I didn't worry about it since half the triangles would be filled in later and I decided to fill in the ones that needed it the most : )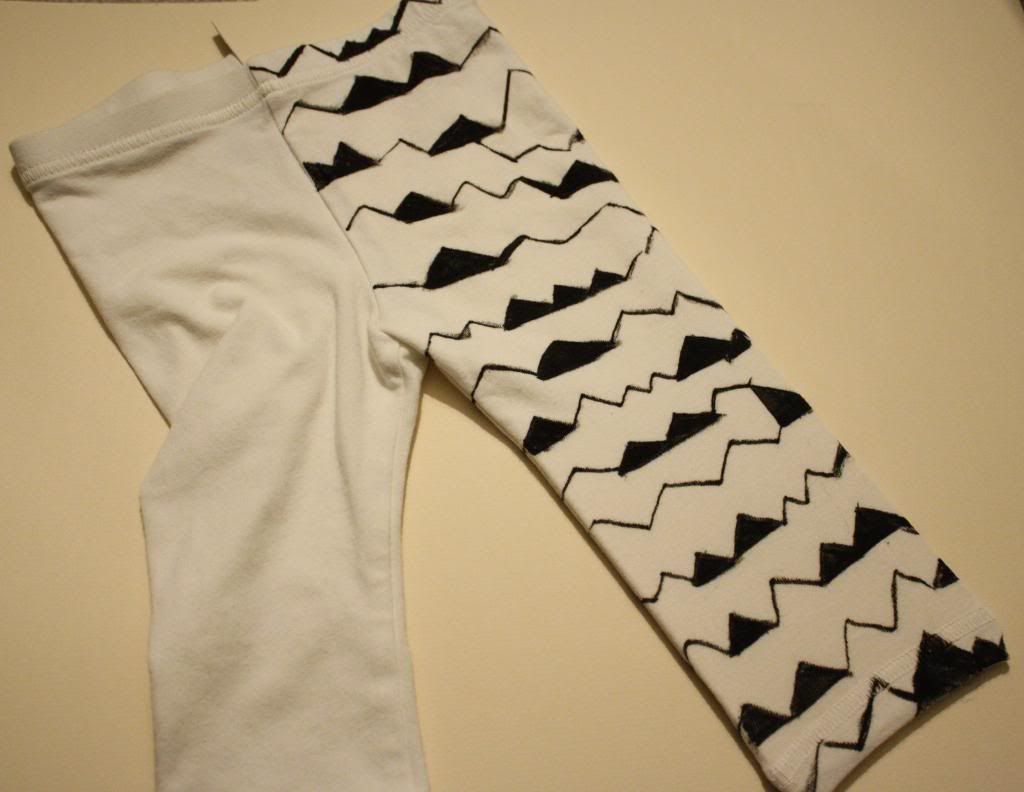 There really wasn't any rhyme or reason as to how many triangles I filled in. I just did what looked good as I went along.
I did one whole pant leg at a time (front & back) before moving on to the other leg.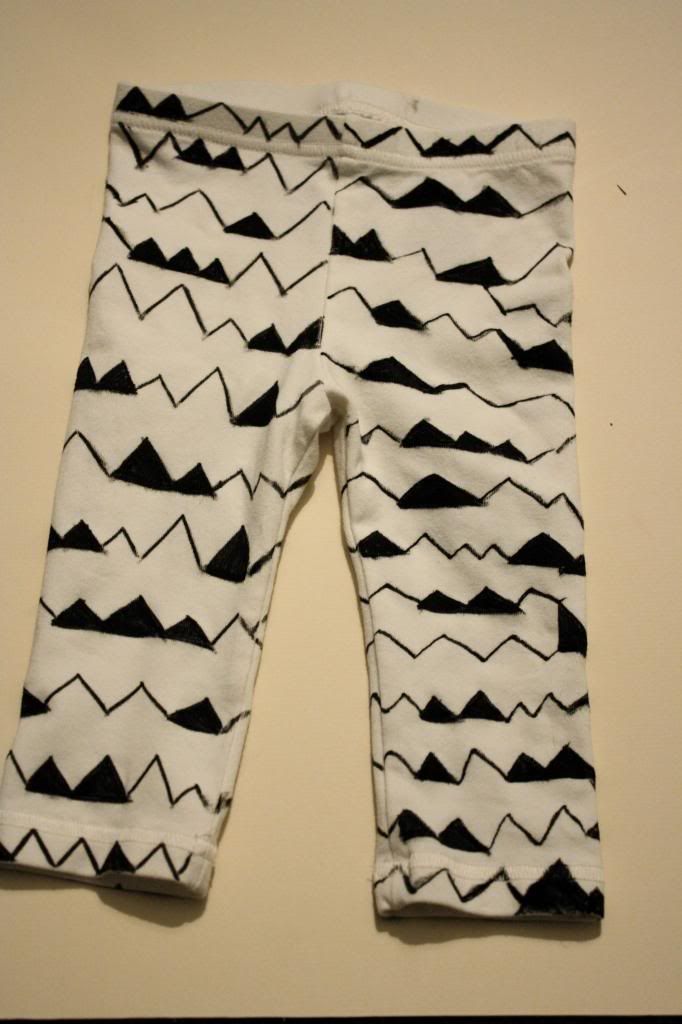 I then let the marker dry for about 48 hours before putting them in the wash inside-out.
I did wash them with a bunch of other clothes/blankets (because what new mom has time for a separate load of laundry??! not this girl) and everything was just fine.
I felt like the marker had faded some, but not too much to concern me.
The pants looked even better on my boy's legs!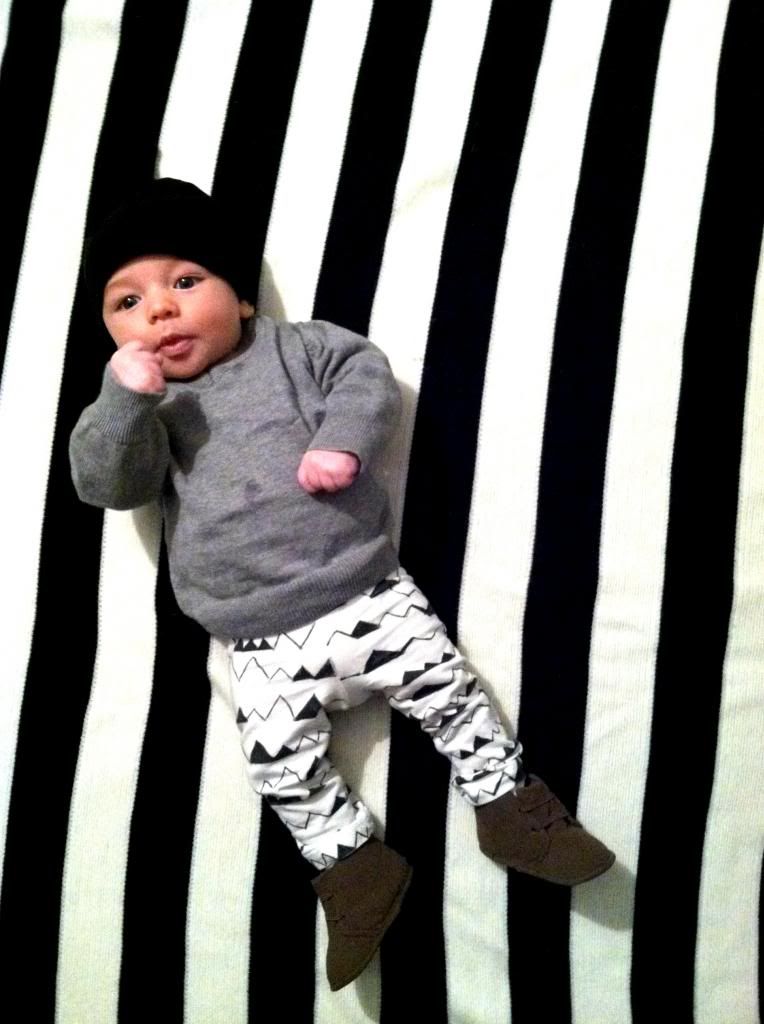 All together, I'm really happy with how these turned out. Especially for only costing me about $8 and an hour of my time. I will definitely be making more patterned leggings after the holidays : )
P.S. Check out some of my favorite read from this week:
-How cute are Jillian and her hubby in their
Christmas card
pic?! I'm just loving all the Christmas cheer on her blog lately.
-Erin's
Gingham and Sparkle
look totally looks like J. Crew, but it's much more affordable! She's also rocking the pattern mixing.